Highlight Reel For This Week:
1. Korean Wedding. My mom and her friends set up a super colorful and laugh-clapp worthy event. A full post to follow  next week. Can you BELIEVE he put on that get-up? What a good sport.
2. Having my AWESOME sister here and having her help with the move.
3. This graffiti.
4. Picking up my American wedding dress from the tailor. You'll see the dress in the pics from Paris in a few weeks!
5. This cocktail from Stoneburner in Ballard (Seattle, WA).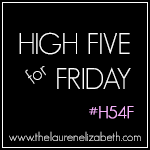 "High Five for Friday" is a community of weekly recap faves I joined this week. Check out cutie-host, Lauren Elizabeth! What are you up to this weekend? We're going to continue the drive to "Cali-Cali" and get in a little speed boat trip later today in Oregon. What was on your highlight reel?