It's a wonderful Friday! Here are some highlights from the week. I'm going to spend some time with girlfriends this weekend in San Diego! I miss the girls and SD so much!
1. This beef bowl. This is the kind of stuff I order now at sushi restaurants! I miss yellowtail but this was great.
2. This weather is sensational. I love living so close to the beach.
3. Have you checkedout out the $100 Madewell giveaway?
4. Jen from Intuitive Artists took some really cool new photos for the site. I'm trying to improve the visual experience here. These carpets were amazing. I want all of them. Here are some more on the About page.
5. I bought a really cool brush pen and learned how to scan and clean up/color hand written text this week! I love personalized anything so this is awesome. Thank you, Jessica from Coco and Mingo for the inspiration and pen recommendation!
Linking up with the Lauren Elizabeth crowd! Please let me know who you are!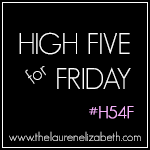 Also linking up with The Diary of a Real Housewife and Follow the Ruels!